︎︎︎

BEYOND C
Saskia Rodriguez
Solo show


UNIT 2C, Uplands bussines park
E17 5QJ, London (next to Excel brewing)
29 JAN 2020, 1 PM
link to fb event ︎

The exhibition "BEYOND C" was the result of ONE Project Residency with ONE Project

During ONE Project Residency at Walthamstow, Saskia Rodriguez has been working with Susan Sontag's essay, "Against Interpretation". In her artistic practice, Rodriguez works around ideas that are related to language and communication. She aims to generate a constant doubt of what she considers the core of our visual culture; the reproduction of the image and the confusion that this generates in ourselves in consequence of over-information. Rodriguez is a mark-maker who raises questions about how credibility and truth values are built into our society. She has generated an installation of a billboard, that she has transformed into an artwork. Although documenting urban spaces and her perception of the city or common spaces, this is the first time she makes a specific installation herself. Ideas and text itself had been used concerning the fact of how we receive and comprehend images and messages. And using Sontag's essay as a text reference, she has created all the images that are part of the installation. Therefore, during the residency she has been working with sensibility, language, and lies concepts. She has used Sontag essay to transform the symbols that we understand as letters for unintelligible whole instead.

Saskia Rodríguez (www, @) is a Spanish artist and printmaker, based in London. Graduated in Fine Arts from the University of Salamanca, she then developed an MA of Artistic Production, printmaking and contemporary thought at the Polytechnic University of Valencia and MA in Lithography and Silkscreen in the Foundation CIEC, A Coruña. Solo exhibitions include CAAM, Gran Canaria ), the Art Center La Regenta and the Mapfre Guanarteme Foundation. She has participated in numerous group exhibitions in London, Cantabria and Stockholm, to name a few. Her artwork has been selected in many international awards. Apart from ONE Project Residency she also participated in residencies the Slade School of Fine Art, UCL or BilbaoArte Foundation, Bilbao.
︎︎︎Saskia Rodriguez, "BEYOND C", bilboard, 2020. Photo credits (1st photo): Marta Gonzalez Esteban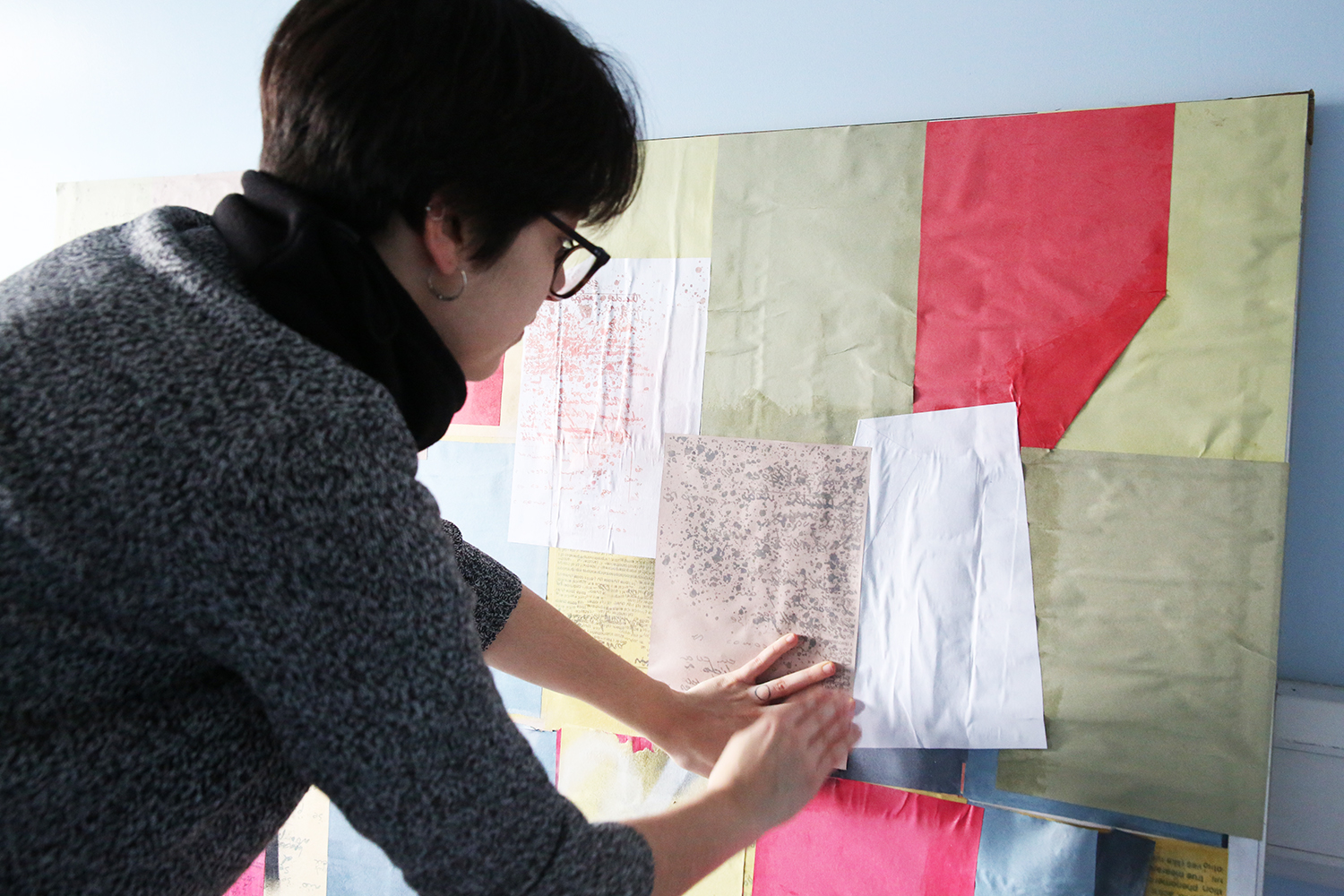 ︎︎︎Saskia Rodriguez during her residency with ONE Project in 2020.